Some webshops cannot use Google Merchant Center due to the specifics of the site structure or the market in which they are located. Regardless, they can still have dynamic remarketing campaigns by creating a custom feed. If you are one of them, here is how to set them up.

Manually creating Custom dynamic feed
You can easily create a custom dynamic feed manually if you have a specific page and only a few products. To get started, create your feed offline in a spreadsheet. There are required attributes: ID, Item title, and Final URL. Next are highly recommended attributes: Image URL, Item Description, and Price. The rest of the attributes are not required, but it's best to add all recommended attributes that you have.
When you finish creating your feed, save it as a .csv, .tsv, .xls, or xlsx file, then upload it to your account's "Business data" section:


Click the tools icon in the navigation menu at the top of your screen.
In the "More tools" section, click Business data.
From the Page menu on the left, click Data feeds.
Click the plus button, go to "Dynamic ad feed", and then select your business type. Here you need to choose "Custom".
Click Select a file from your computer and attach your feed file.
Click Apply.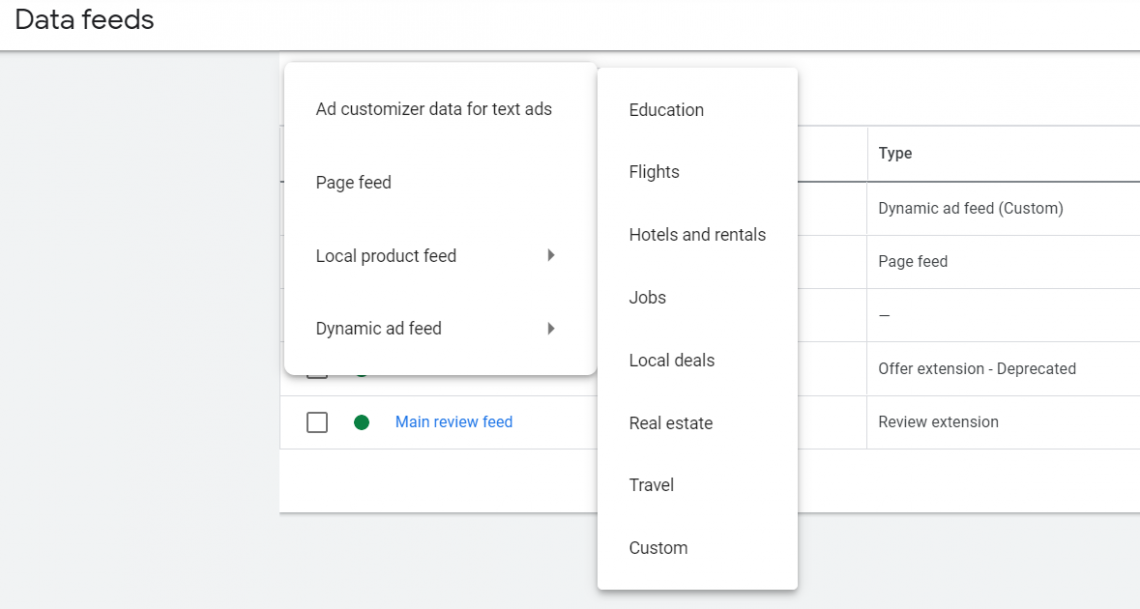 After that, check your feed for any errors. Image or address errors may not show up for 3–4 hours.

Why is my custom dynamic feed not working?
There are several reasons why you are getting feed errors. The most common ones for custom feed are these:
You didn't name attribute columns properly or some required attributes are missing.
You didn't add information to the fields under the required attribute columns.
Your Item descriptions are too long.
Remove unnecessary attributes (columns) if you see it's causing errors.
Invalid price format: the price has to include the ISO4217 alphabetic currency code.
A URL may be invalid. Check all Final and Image URLs.