Trending Ecommerce Products To Sell. Ecomhunt delivers another popular assortment of possible products you can sell and beat the competition. Another week and another amazing winning product recommendation!
And this time we're back again with another Summer sandals pair for women. Summer sandals are EXTREMELY hot right now on Facebook and women are buying them out like crazy! Almost every Summer sandals I found on Ecomhunt has an amazing engagement, so don't wait too long and find your own unique pair to sell now.
This time there weren't too many mistakes done by this seller, but there's still stuff they could've done much better. Pay attention to what I'm about to say in this article and make sure to catch all the small tips I give here to make even more sales than what they're doing now.
Like always, I'm going to review the ad, the store, and basically everything there is about this product and give you valuable tips so you can take this product to the next level. Or you can search for other Summer sandals on Aliexpress and find your own unique pair to sell.
Summer sandals are so HOT right now so be quick about it and launch you ads right now!
Enjoy.
1. The Product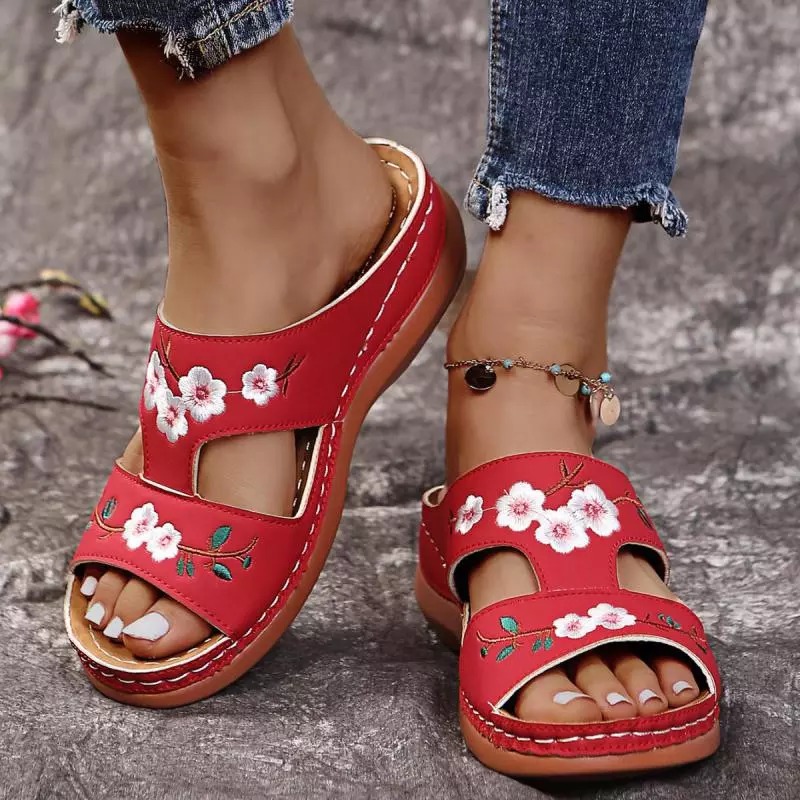 Today's winning product are these super cute flowery Summer sandals for women. Summer is almost here and women everywhere are looking to buy some stylish and comfy Summer sandals. Based on the engagement these sandals are getting on Facebook, I can safely say they are a hit and you won't have trouble selling them.
All you have to do is to launch a fresh new ad, have a good store and product page built around them, and launch your ads. Fortunately for you . . .